Episodes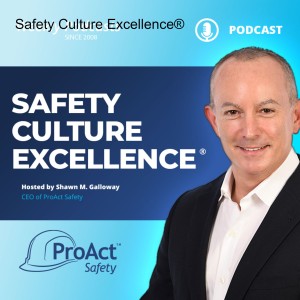 Monday Feb 06, 2012
Monday Feb 06, 2012
Greetings everyone! I'm excited to announce the release of our video promoting our upcoming 11th Annual Behavior-Based Safety Conference in Houston, Texas this April 2012. You can watch or download the video here or stream it from YouTube
[youtube=http://www.youtube.com/watch?v=pQjeQFImEgo]
Pre-Conference: April 16, 2012 General Conference: April 17-18, 2012 Post-Conference: April 19, 2012
For the brochure, detailed agenda or to signup, please visit:
I hope to see you there. Have a great week!
Shawn M. Galloway
ProAct Safety, Inc.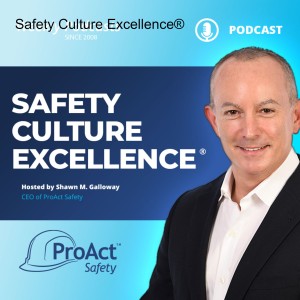 Sunday Apr 03, 2011
Sunday Apr 03, 2011
Greetings, this podcast recorded while working in New Iberia, LA. For the topic this week I'd like to share an article I wrote that published in the January 2011 edition of EHS Today. It was titled "Why We Fail to See Risk" The published article can be found at www.EHSToday.com or under Insights at www.ProActSafety.com.
I hope you enjoy the podcast this week. If you would like to download or play on demand our other podcasts, please visit the ProAct Safety's podcast website at: http://www.safetycultureexcellence.com
Have a great week!
Shawn M. Galloway
ProAct Safety, Inc